Business Planning & Development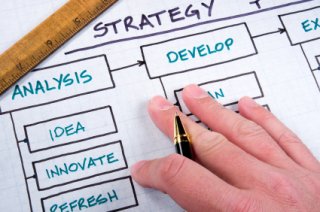 It is proven that planning your business and committing these plans to paper increases the potential of your business to achieve success. Businesses that do not have a written plan stand a lower chance of being successful.
We can work with you to help you gain insight into your business and to work out what you want to achieve. When we have established your goals we can then draw up a business plan.
It is important that we then review this plan with you at agreed intervals using a mentoring/sounding board approach. You may think that your time would be better spent on running your business, but we cannot stress too much the importance of standing back from your business and listening to an independent point of view. This will help you clarify your business's position and see what needs to be done to achieve success.
We know from experience that this approach enables you to keep sight of your aims and the best way of reaching them. We have worked with many different sorts of companies with great results. Some companies have managed to increase their turnover by up to 100% each year and other business owners have been able to work fewer hours.
Whatever your objectives, large or small, we can help you achieve them. Call us on 01903 602211 or email info@atbusinessassociates.co.uk now to arrange an informal discussion.